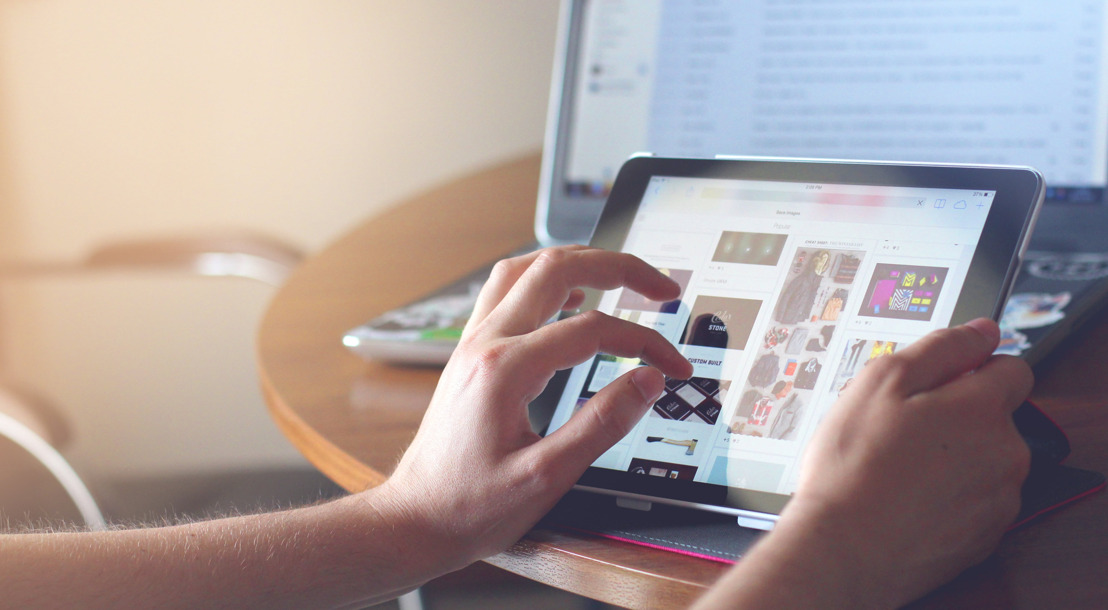 22 Best PR Tools to Improve Your Productivity
Updated May 2020 | A list of tools that every PR professional should know about.
Why You Should Read This Post
Learn about the PR tools that will make life easier

Without these techniques, I could barely do my job

And implementing PR strategies fast and well would be impossible
What You Will Get
A: The lowdown on each PR tool

B: How to use it

C: A handy link
---
Content Creation
Visual press releases can, in some cases, be propelled to virality based on the images and additional media that is added alongside the press release.
Therefore it is vital that close attention is placed on the use of creative, eye-grabbing designs when developing social media ready images as well as general imagery for galleries.
Before we begin, check out the visual press release video below that show's you how stunning and eye catching this new style of press release can be.
When it comes to redistributing your press release via social media, you need to ensure that you have images the stick out and grab attention.
Some of us are not Photoshop Wizards or graphic designers as a side-hustle so it means that we may need some additional assistance.
Canva closes the gap between our design skills and hiring a professional. Easy to use, templates galore and pretty pictures to grab attention.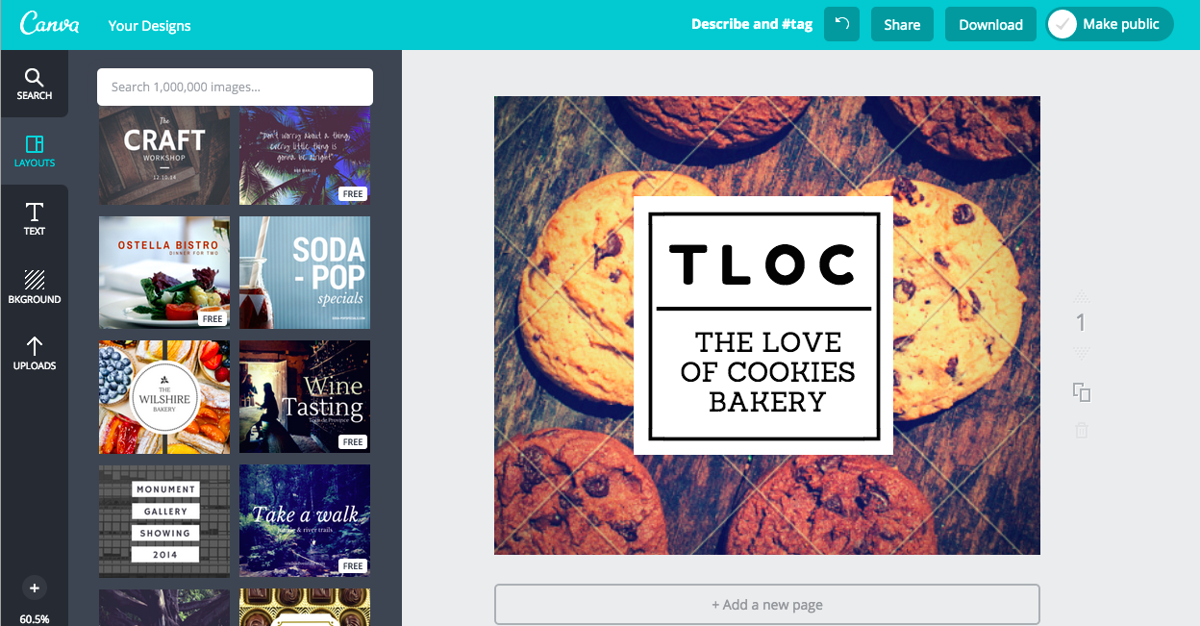 Pablo by the famous Buffer team was designed specifically with a focus on social media. Again this is to focus on creating and delivering images specifically for your media campaign.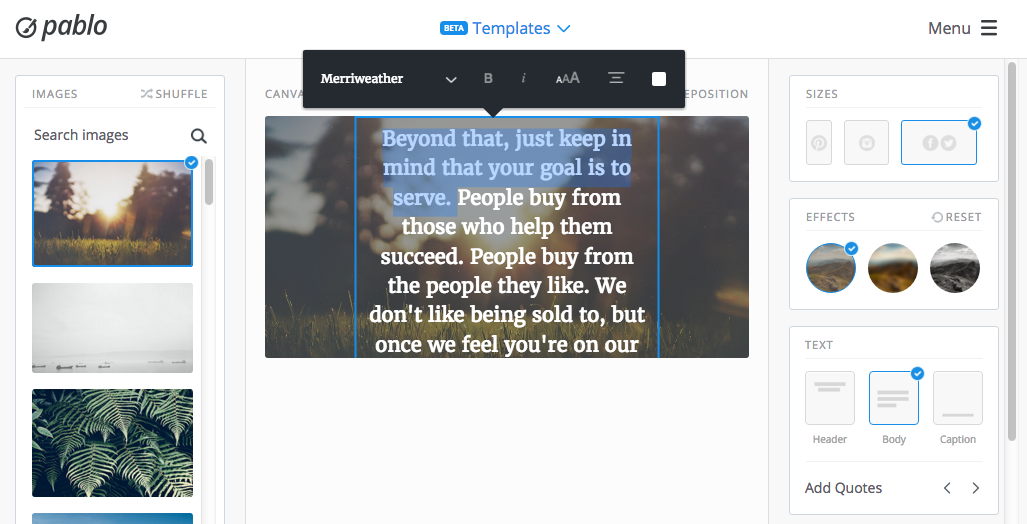 Pablo is suggested for anyone that doesn't want any additional templates or design ideas for various other marketing materials that Canva provides.
This option places a focus on speed and design so if a simple tool to design eye-catching social media images for your press release is key, check out Pablo.
You have the data but you don't want to bore the world away by pasting in a datatable, what do you do?
In most scenarios you would try to get something together in Excel and see what sort of chart you can screen-grab and paste in. Or you could be lucky and have an in-house graphic designer who can whip a pretty graphic together in no time at all.
Infogram is your handy, simple to use infographics creator that will make your data look incredibly beautiful and most importantly, shareable.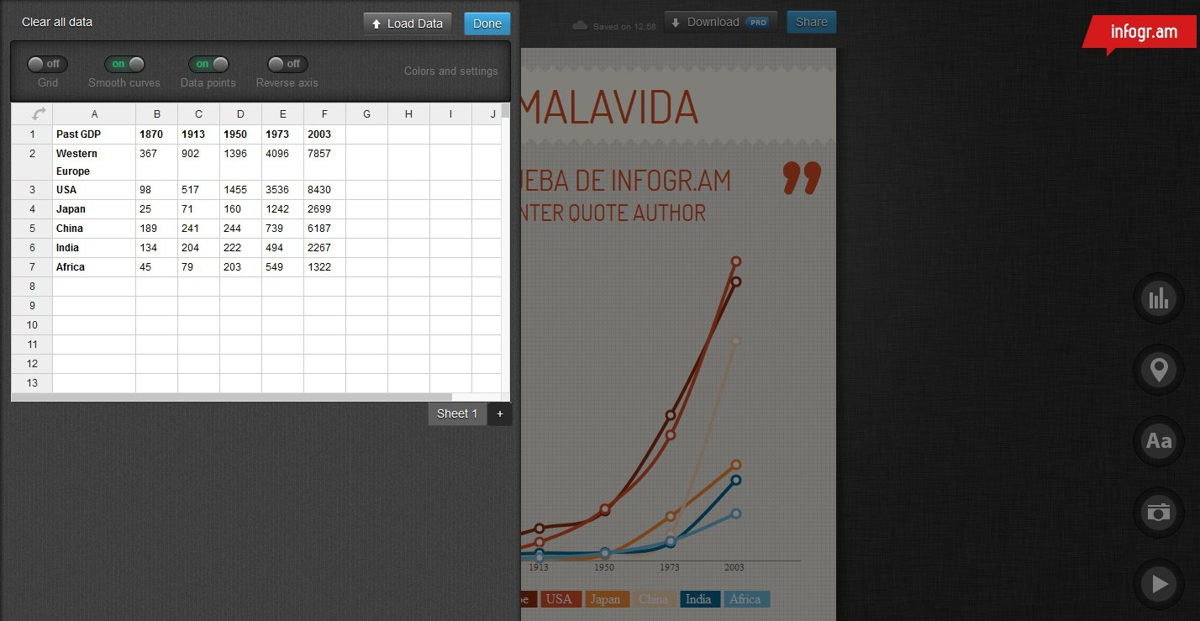 (As a side note, here's a short list of fantastic free-stock image search sites that provide high quality images for free - just credit the author).
---
Analytics
Why should you care about web traffic, referrals and bounce rates?
Because data helps to provide some insight as to which press release referrers may be driving the most traffic, which articles are doing well and which are not and so much and much, much more.
Rounding up all of this data is vital for understanding what stories and angles work. Tracking potential trends and identifying referrers is great for developing stories when looking at forward features.
Google dominates the web so when it comes to data about your website, Google Analytics if your first port of call.
With the new age of PR, there has never been a stronger focus on knowing where traffic comes from, what works, what doesn't, what people like and what people don't and everything else in the middle.
The platform is free to use, it's highly recommended to use it to understand every aspect of your audience.
Little tricks such as finding out the user flow and most popular exit pages provides a spotlight on areas that may need focus.
---
Finding Journalists & Influencers
Sometimes you need to speak to a specific reporter or media outlet as the story carries a high-level of relevance to them.
A phone call may work sure, but chances are that it's going to be a lengthy process filled with gatekeepers and old data.
Below you will find a selection of websites that will help to pinpoint those relevant individuals and send them an email pitch.
An incredibly useful tool for finding journalists, this includes when you want to find a specific person or trying to cast a net out to find potentially suitable contacts.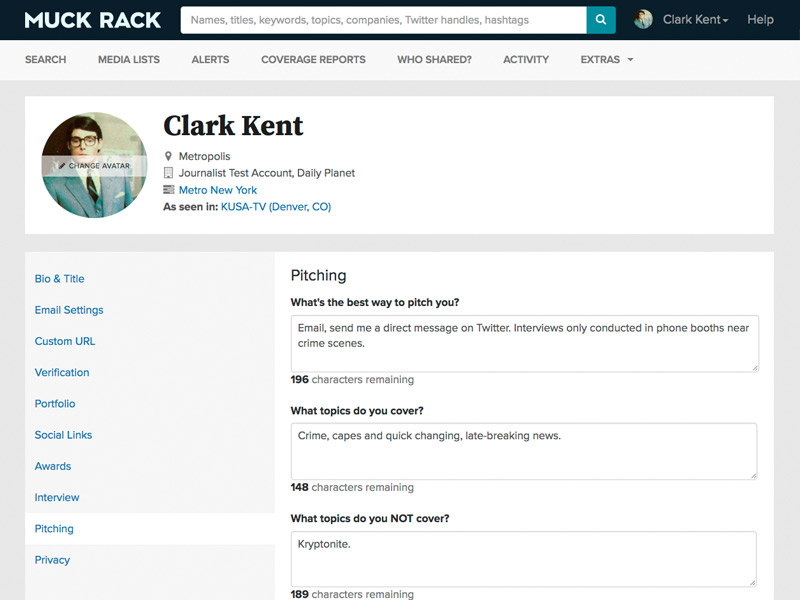 You can search based on location, media outlet, the topics they have covered, keywords or the content of their tweets/shares.
Some additional benefits include:
Receiving email alerts when a journalist mentions your company.

Organize your media lists based on press pickups.

Add notes to the journalists profile to help with future outreach.
Considered the world's largest database of media contacts, Anewstip makes it incredibly easy to search and find relevant journalists based on what they have tweeted or written.

The platform indexes 200+ million news articles and 1+ billion Tweets from 1+ million media contacts. So it's safe to say that you will find the right media contacts for your press release.
---
Finding Contact Details of Journalists & Influencers
Sometimes, it's easy to find the person of interest that you would like to contact with your pitch.
But finding the journalists or influencers contact details can be and generally is a whole different ball game.
Everyone knows LinkedIn for its business networking capabilities which is why I suggest you start here.
Work on building some sort of relationship with the journalist by 'Following' them and reviewing how their interact with others and the platform. Media relations are vital for gaining traction with future press release outreach efforts.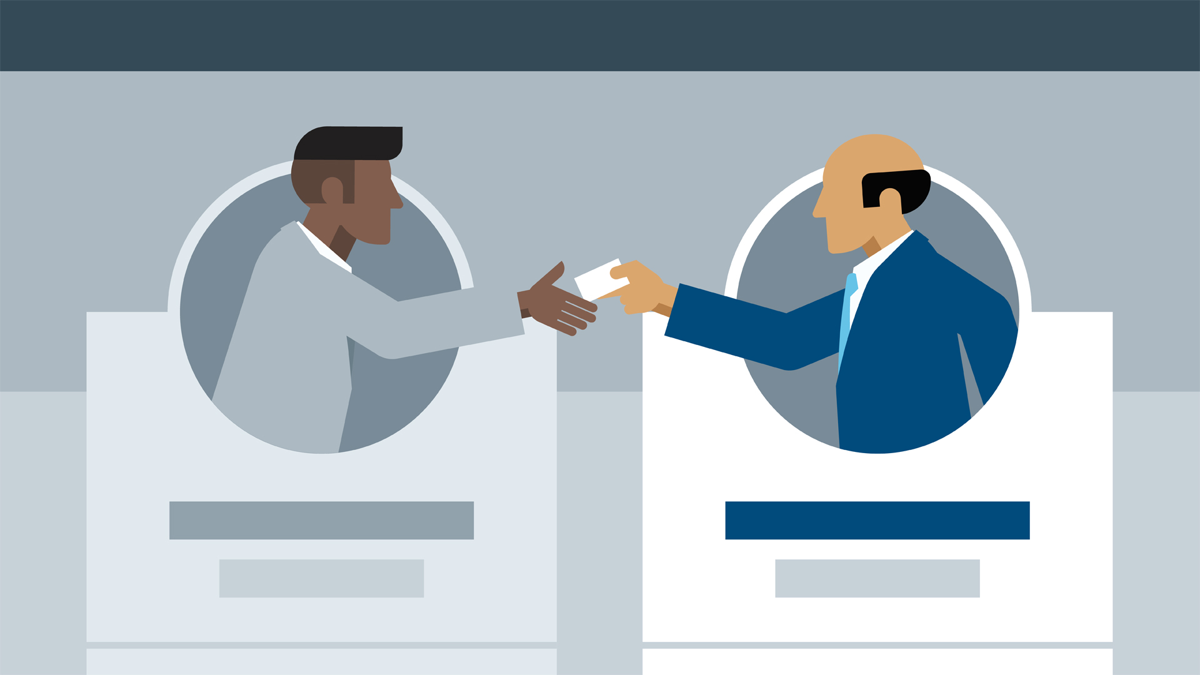 A nice solution for the "just one click" audience, ContactOut is a simple browser extension that sources the emails and phone numbers related to any profile on LinkedIn – yup, in just one click.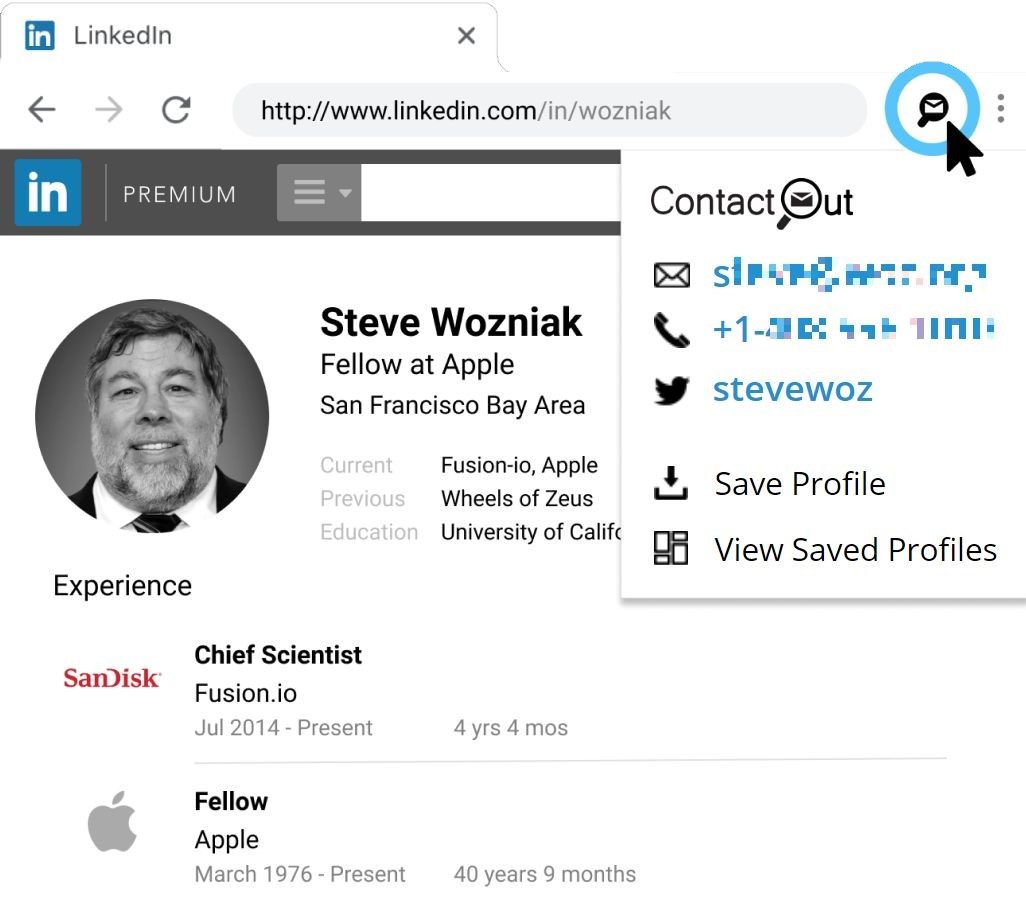 This is pretty straightforward - you add a desired contacts first and last name, then you add their company.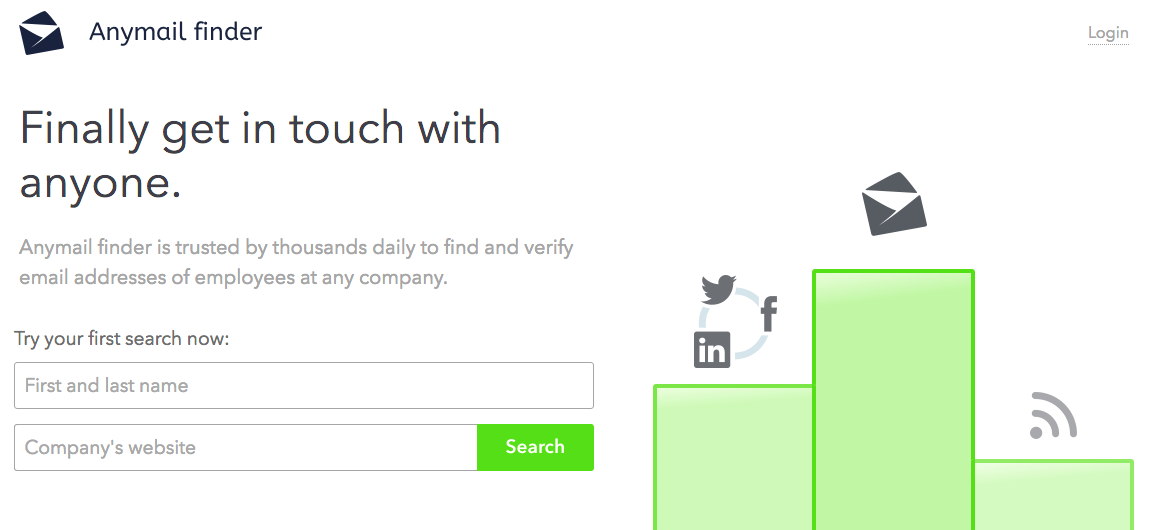 Anymail Finder will then run a search to find any relevant contact information that is avaliable based on 3 categories of results:
Found & Verified.

Found on the web.

Guessed from a common pattern (ex. firstname.lastname@company.com/a.name@company.com etc).
You can try the platform for free and they offer bulk or single search options.
Much like Anymail Finder this platform works on the same basis of inputting a first name, second name and company name which is when the Hunter platform will search through various sources.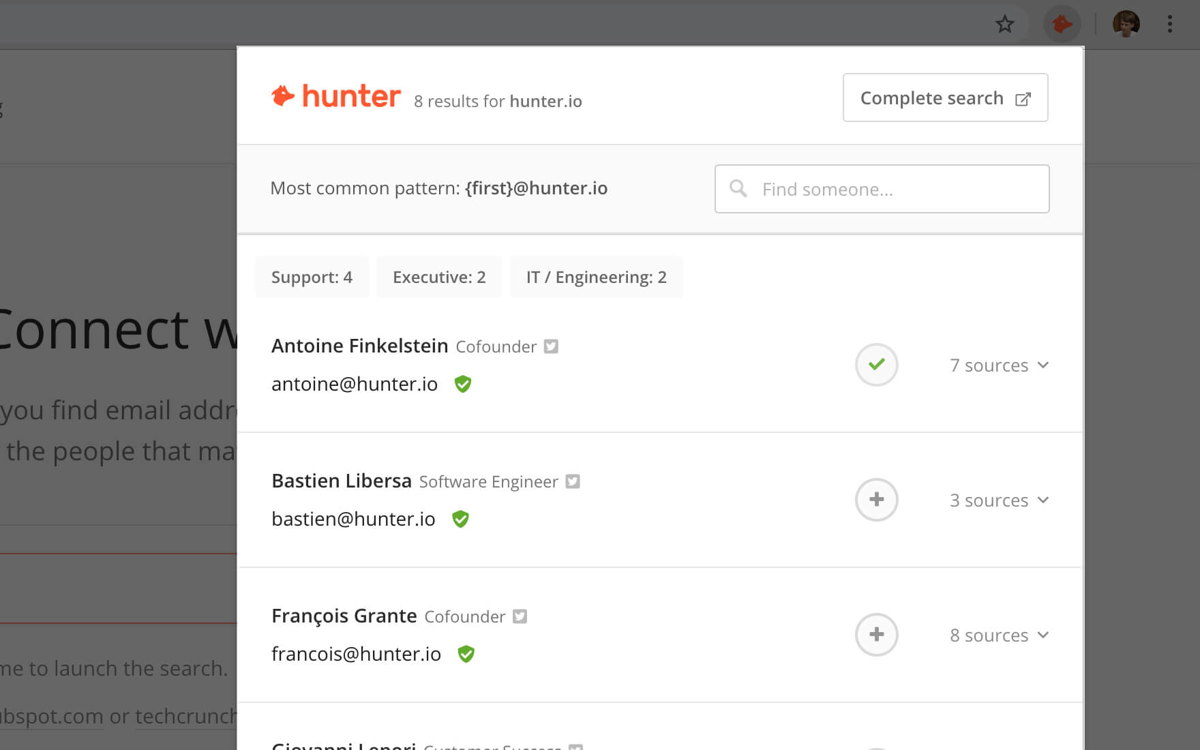 With 200+ million email addresses indexed and the addition of effective search filters it's an incredibly powerful tool for finding those contact details.
100 free searches per month come as standard.
---
Finding Media Opportunities
Once you have published your press release online and shared it with your contacts, who else could you contact?
The list of websites that provide earned media opportunities below adds some additional opportunities to have stories picked up.
The key focus point here is that when you pitch these opportunities you should look to host your press releases online. This allows for incredibly easy referencing to key information, contacts and images plus any attachments you find suitable for media to use.
This platform seeks out any journalist requests via tweets that have been made in the UK. The results are provided either via a curated daily email or the online (Beta) search platform.
Pick from a range of topics as well as set up custom alerts. You can also search yourself on Twitter by simply using #journorequest, however, you will need to cut through the noise which can take time and patience.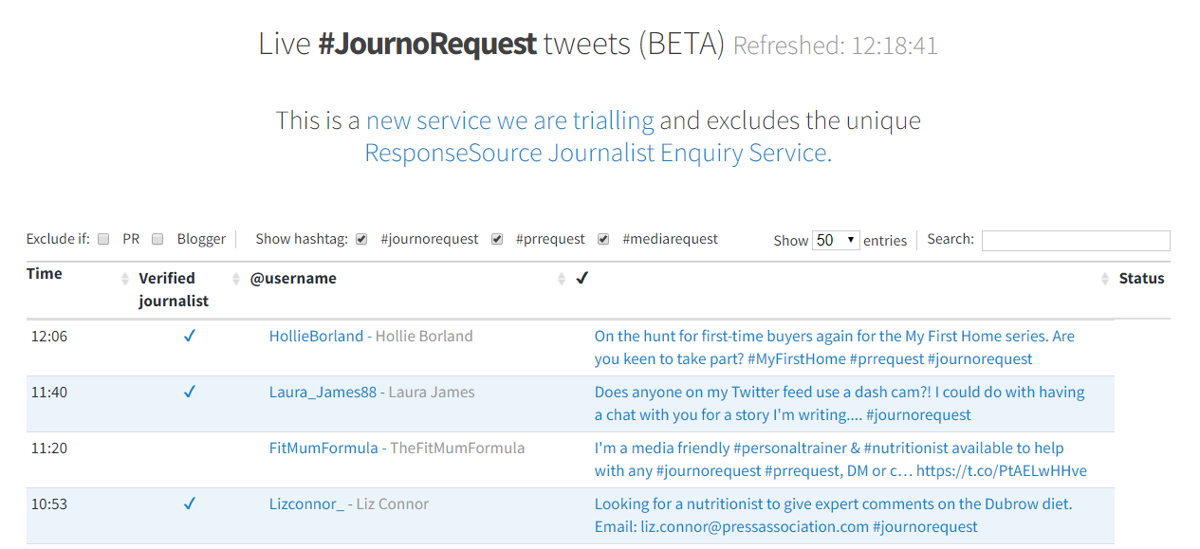 What seems to be the start of the email alerts for journalist requests, Help a Reporter Out (HARO) has been providing PR requests and opportunities for brands for awhile now.
They do it really well with the free version providing a list of requests and additional information that may be required. HARO is now also a Cision company which shows the usefulness of the service to the PR industry.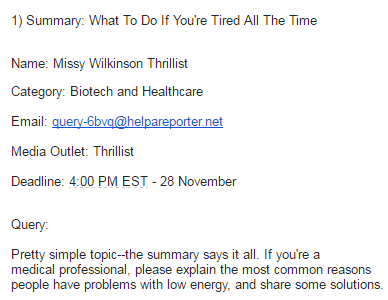 ---
How can you tell if you hit it big with your latest press release?
With all this tracking technology we have around the web it's safe to say that you have many options for finding out if you have been picked up, mentioned and how many times too.
No more phone calls chasing journalists to find out if they had the time to run with your story or not. Let's face it, you could spend your time on far more productive things than chasing people.
The low-cost option for monitoring any press mentions would be to setup a Google Alert for your company name as in the example below.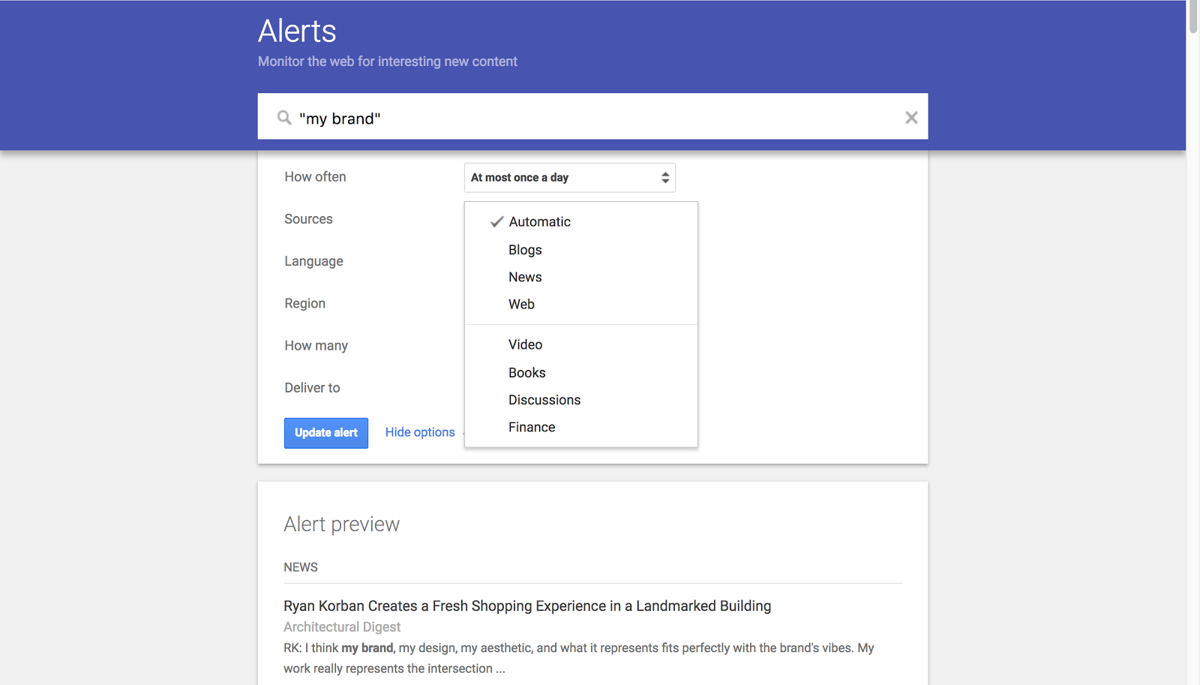 This is a really simple way to keep tabs on any mentions, even after a press release campaign has gone out there may still be some news pickups at a later date. This is actually where many mentions are missed out on and never reported back to the team.
Google Alerts is free, it's easy and it searches all of the WWW so there is a pretty good chance that you will never miss a mention.
Finding coverage is a process that takes time, patience and a lot of screen grabbing and pasting into a Slideshow. This is not fun neither is it a great use of your time when you could be focused on something else.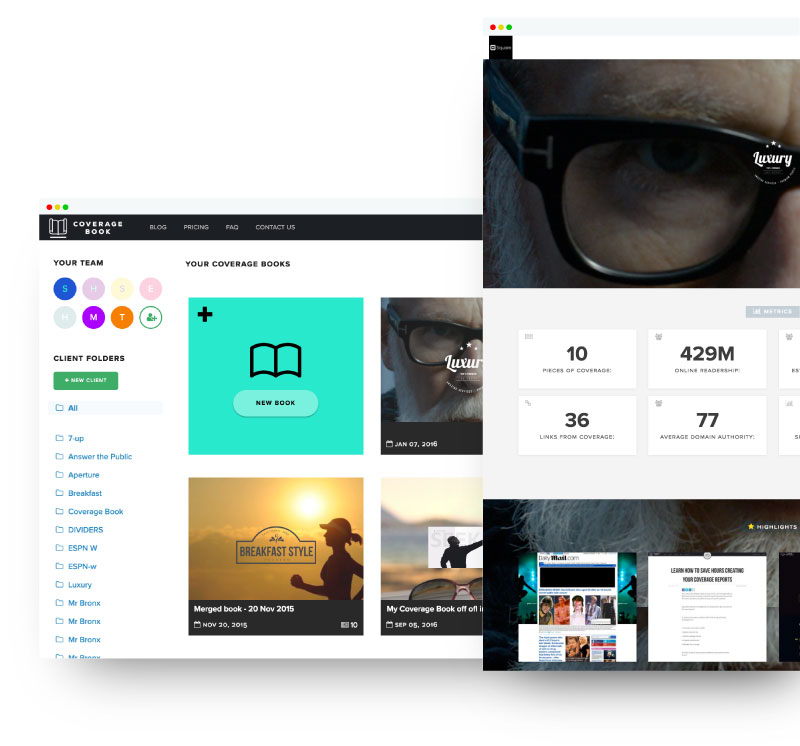 Simply paste the coverage URL into the tool which will then convert this into a screenshot for you, calculates traffic (whilst this is a great vanity metric, you should take traffic numbers with a pinch of salt) and generates a PDF/online report.
With a collection of 85+ million sites where you can track mentions, Brandwatch provides a great way to monitor any mentions out in the big wide web.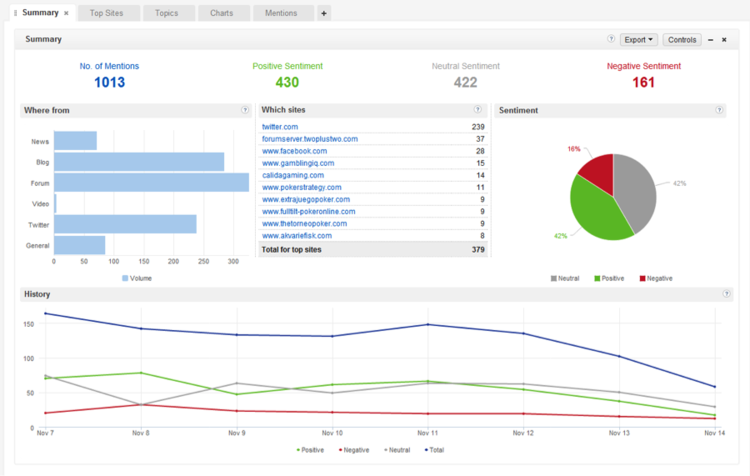 Other additional benefits worth considering are the ability to highlight mentions that have had the most effect which also includes the use of Brandwatch Influence Score as a gauge.
The other benefit is that you can also track competitors too helping you understand their PR focus and who is picking their stories up.
---
Delivering your press releases needs to be an art form these days. Why? Because PR has become a go-to tactic for many digital marketers.
Why wouldn't it be? Get a story picked up and you could have a tidal wave of free customers heading your way.
So delivering press releases with your standard BCC and PDF attachments in a plain text email just won't cut it.
Style out your media pitching campaigns like you have with your press releases to ensure you grab attention and interest right away.
It's simple, it's straightfoward and iContact has been doing the basics of email marketing well for some time now.
They provide a number of offers for their services and are very active with email marketing articles, tips as well as having inhouse staff to assist you with your efforts.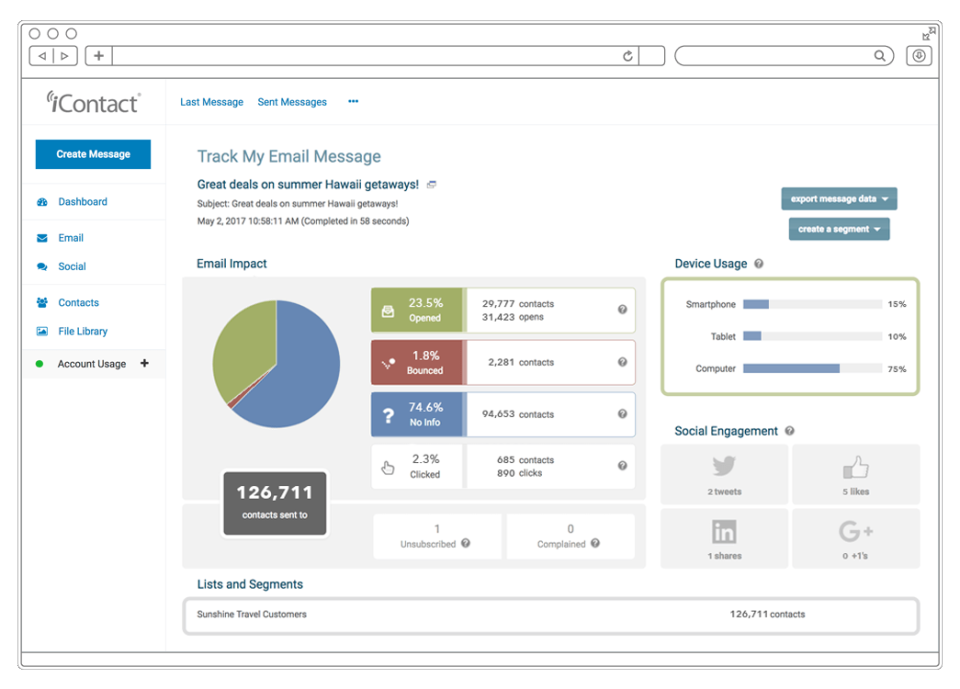 The bright and colourful platform that focuses their efforts on creating easy to use tools for small businesses to deliver quality campaigns.
With a great 'free' option you have plenty of 'shiny things' to play with. The key here is that you can create templates, campaigns and monitor interactions within emails.
All of the above is essential now for sending out quality and engaging press releases to your media contacts.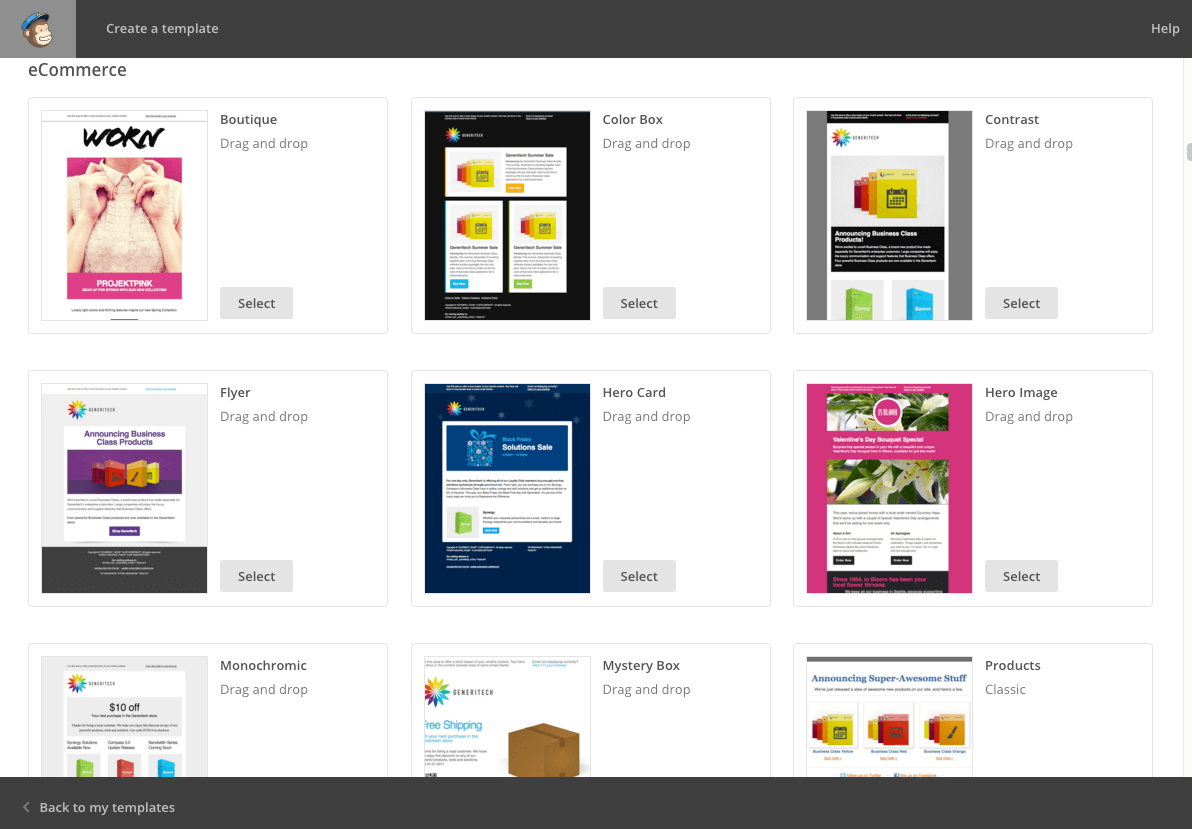 As much as the combination of Excel, Outlook and BCC brings up nostalgic memories(?), it's a big pain to work with as it's incredibly inefficient with resources.
At Prezly we took the core requirements of a PR professionals day-to-day and worked on making it easier and smoother to deal with.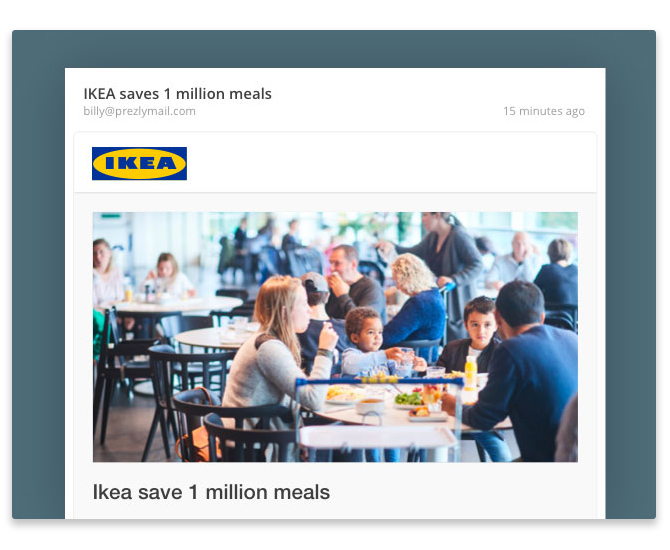 With that we've been working diligently to deliver a press release distribution platform that ensures you can:
Tailor your message to recipients.

Create beautiful looking emails that go above and beyond attachments.

Built-in reporting to understand who is engaged and taking action and more.
---
Journalist, Influencer & Media Relations
There is no denying that Excel works well as a CRM but so does pen and paper and I would wager that you wouldn't go running back to that method right away.
Maintaining a diligent focus on your contacts is vital as it ensures you track and monitor any stories they pick up, take notes of conversations and even add specific tags to their profiles to ensure specific actions are taken or skipped over.
Earned media means you have ongoing relations with your contacts - very, very rarely will you get any press release pick-ups if you just dump a huge email that has an Intro to you, your company, press release overview and a chunky PDF attachment of your release + images.
Media relations are vital to the success of any PR campaign. Outreach to cold contacts with a lengthy email is never going to give you anything in return and so it's essential, now more than ever with so much noise out there, to focus on developing relations with your media contacts.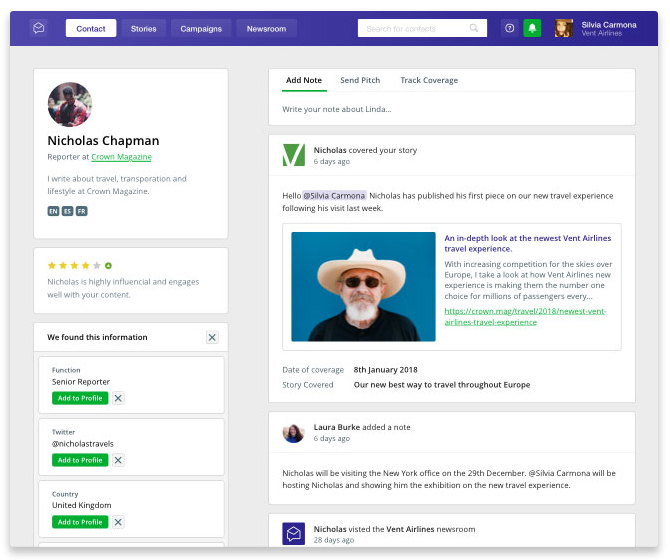 Something else to consider is that there needs to be collaborative capabilities, which is what Prezly provides with notes, mentions and email interactions.
Store this knowledge and share it with the rest of your team so everyone is up-to-date and know's the current status or actions needed to be taken.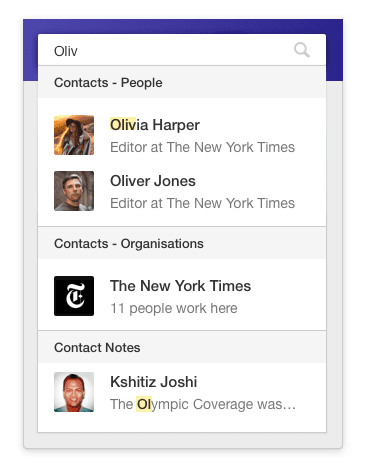 The tagline – 'Crystal provides personality assessments, predictions, and coaching tools for people-focused professionals.' – pretty much sums up what you get with CrystalKnows.
It's the incredible ability to judge personalities to a high degree that makes it so special and very interesting for outreach and media relations purposes.
The more you know and the more notes you make on specific media contacts means that you have such a higher chance of getting picked up.
This isn't because you know when their birthday is but it's about the relevancy factor - how does it relate to a previous story, encounter etc that makes your release relevant?
You can also check out our HUGE PR CRM article that provides some hacks and tips. Check out more CRM tools for PR here.
---
Writing Tools
Whilst we could pretend to be incredibly wordsmiths of our era or department, it is still nice to have a backup system that is based on clever algo's and developers to reassure that you are a great writer or at least steer you in the right direction.
Bonus: Your insider's guide to getting earned media coverage.
Below are some incredibly useful tools for when errors are missed after spending a lengthy amount of time on the creative process.
Whilst you probably write press releases everyday and have a keen understanding of spellings, word use and so on it's always nice to have a smart platform such as Grammarly there to step in when those few moments of wrong words or structures slip through.
I've been a firm fan of the platform for many years now and will keep on using it well into the future. It works, and it works well and it's certainly delivered some lessons along the way.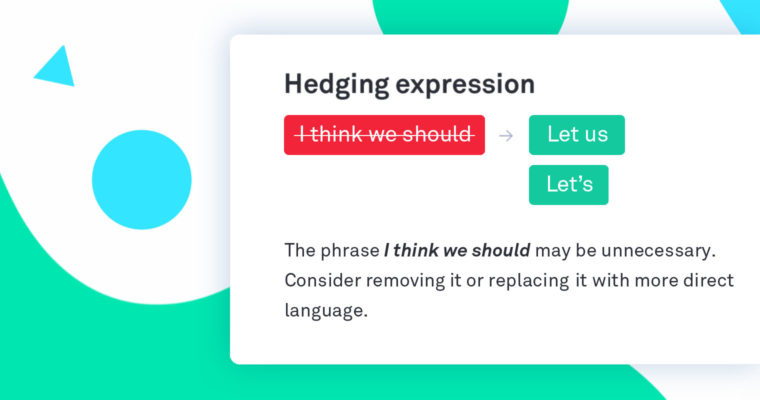 Both Hemingway and Grammarly carry very similar features and characteristics. One key difference is that Hemingway has a desktop app (paid) and Grammarly provides a chrome extension (free).
Beside the free/paid difference I recommend giving both a try to see what suits you best. Making changes on the fly or taking the time to create your article and then wait for suggested changes at the end.
---
The tools above are by no means conclusive, the world of PR tools and tech changes on a daily basis and so it makes it evidently clear that this list should be a starting point.
Check the tools out, play with them and see what it is that you achieve with each one and figure out if it's of a good fit for you and your team.
Here's an additional article to check out which highlights tools for PR professionals and how they can make life easier.