5 Free Tools to Monitor Your Online Reputation
Know what people are saying about your brand or company at all times.
Your reputation is one of your most valuable assets. When it comes to what others are saying about you online, what you don't know will hurt you.
Here are 5 free tools to help you proactively monitor your online reputation:
Google Alerts
Google Alerts are a simple but very effective way to monitor your industry and your brand, and they're completely free to use.
You can set up alerts for as many keywords as you like. You'll receive an email alert whenever Google finds new results – such as blog mentions or news articles – for those terms.
Start with your company name, relevant industry terms, and your competitors' names. As we're big fans of beer here in Leuven, Belgium, here's an example! 👇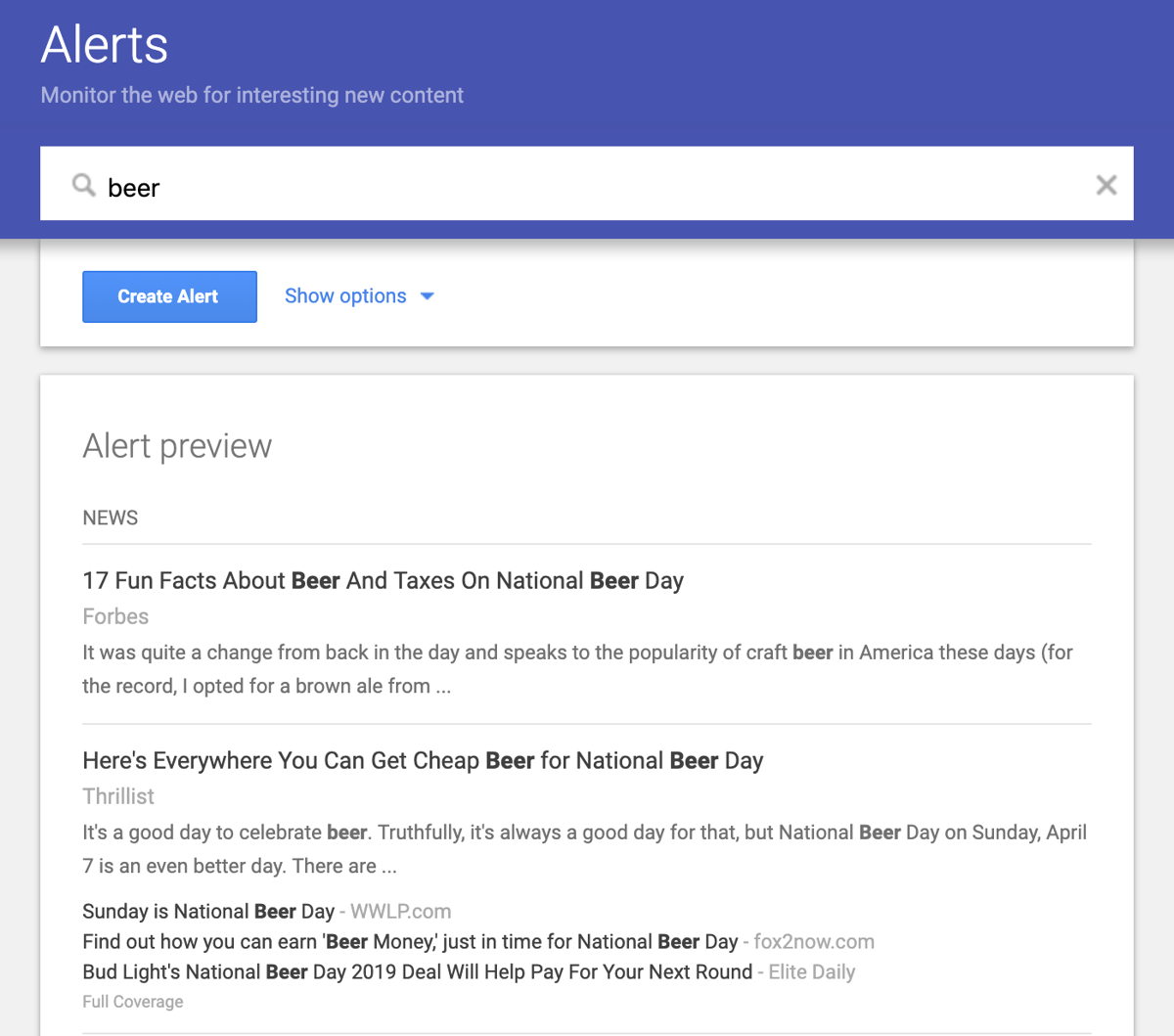 BuzzSumo
BuzzSumo isn't totally free, but they do have a free content analysis tool that lets you see how well a topic is performing. It spits out different coverage pieces and even shows you the social engagement of each topic.

Hootsuite
Hootsuite has many valuable uses, from scheduling tweets to managing multiple social media profiles to monitoring what people are saying about you across multiple social networks, including Twitter, Facebook, LinkedIn, Google+, Foursquare, and more.
As a bonus, the free version offers Facebook Insights, Google Analytics, Twitter profile stats, and ow.ly click stats.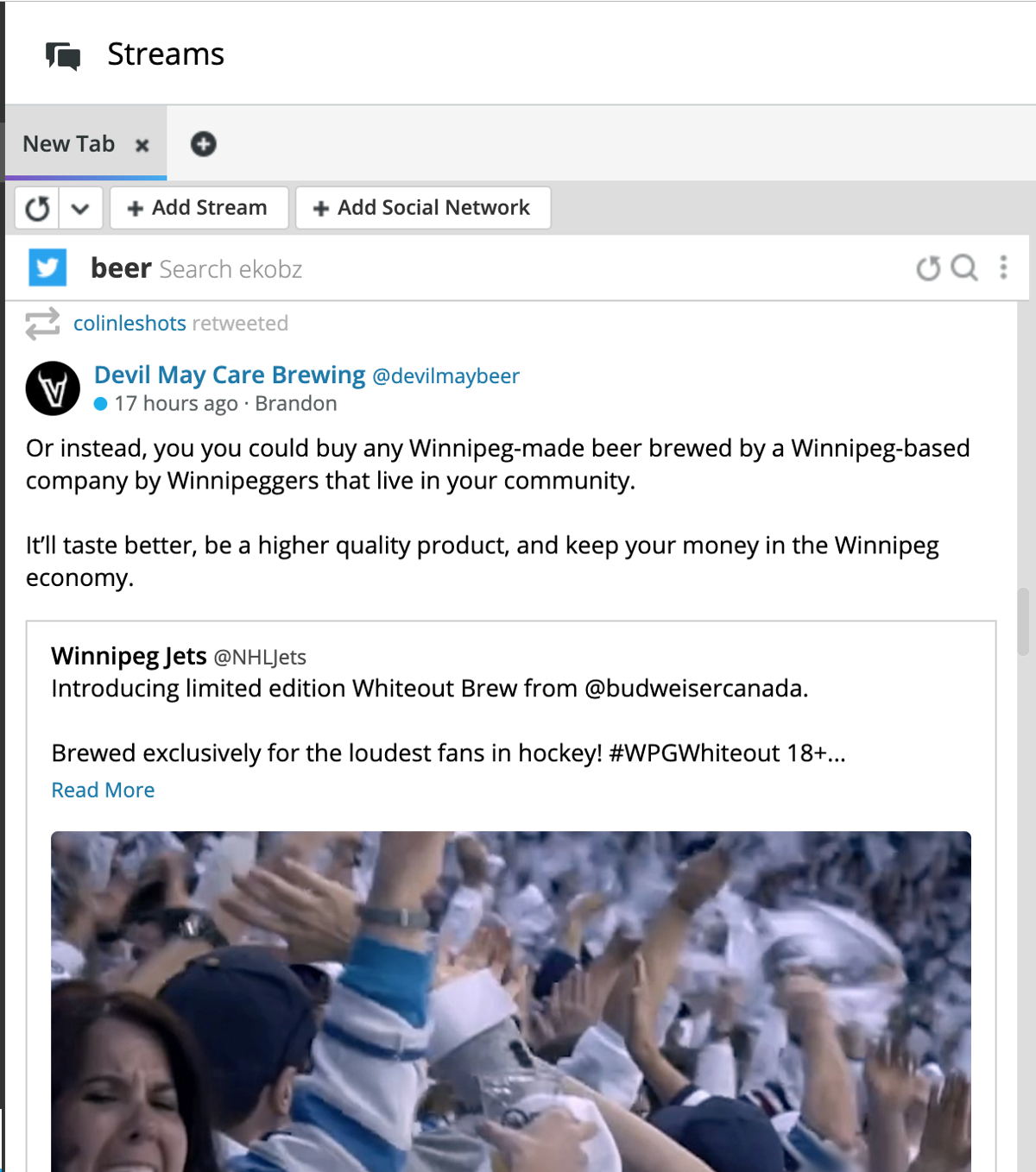 Hubspot's Website Grader
Your website is a crucial part of your reputation strategy. So give it a health check! This cool, free tool from Hubspot shows you how well your brand is doing across three crucial areas of your marketing – top of the funnel, middle of the funnel, and analytics – and assigns a grade for your website and social networking based on the results.
You'll also receive free recommendations on how to improve your score.

SocialMention
SocialMention offers real-time social media search across over 100 different social networking sites, allowing you to track and monitor social mentions of you, your brand, your competitors, your industry, or anything else you want to monitor.
They also have a widget you can add to your website to display realtime buzz about your brand.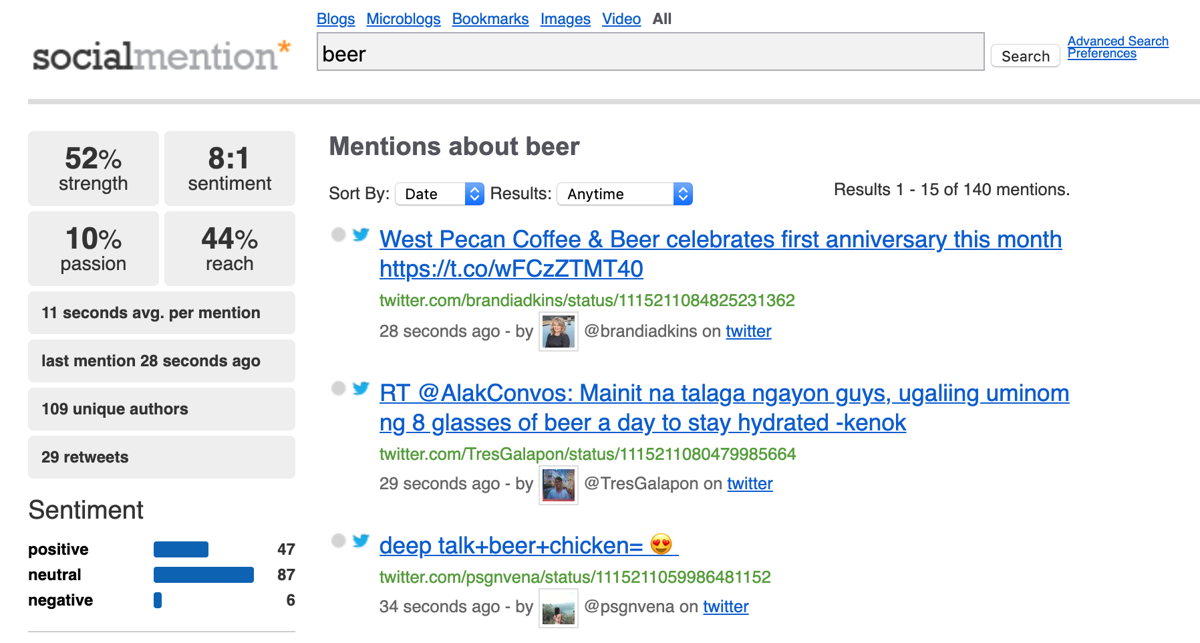 Any other free tools you love and we missed? Tweet us @Prezly and we might just add them to the list!
Gijs Nelissen CTO, Prezly