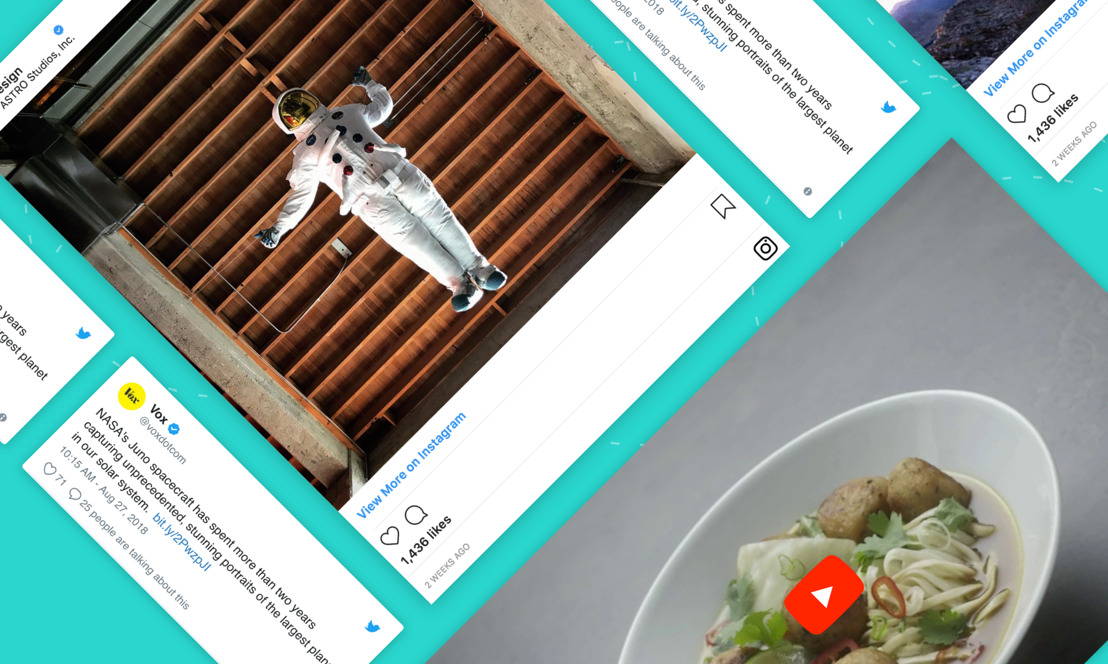 Curating content for better stories
Sometimes a story is short but interesting. Sometimes a story is better told through images and not words. Other times stories need wider proof to stand on two legs. This is where curating content from around the web becomes an essential tool in telling your story.
Curation is, in a nutshell, the art of collecting things and organizing them. When you do it correctly, you can shape a story to make a big impact.
We're going to look at the types of content you can curate and how to use it in your stories with some examples.
Types of content
1. Quotes and Sound bites
Nothing is better for a story than a quote from an authority or someone with a first hand perspective. Embedded tweets, video snips and sound bites also go a long way and can bring out an interesting angle to whatever story you are telling.
2. Infographics
Presenting statistics or difficult concepts are really powerful when done through an infographic. But you do not need to produce them yourself. There are plenty of great infographics out there, so why reinvent the wheel?
3. Videos
Videos are great tools to support a story because they can provide more context and reality to it. Be honest, where would hurricane coverage be without videos of weatherman fighting the forces of nature?
4. Pictures & Posts
People all over the internet are producing content to share on social media. If you are running a PR campaign or hosting an event, it is likely that people are out there snapping raw pictures or sharing stuff on social.
5. Reviews
If you just launched a product and people are already talking about it on Reddit, Amazon or Twitter, you have a goldmine of real opinions at your disposal.
The best way to find this content is to be an adept social listener and keep your eye on relevant blogs, forums, and social platforms. Next we're going to give some real examples of how you can use this kind of content in your next story or press release.
How to use external content in your stories
Re-cap your launch
Grab images and videos from the events surrounding the launch from different people and perspectives. Here is an example from G-Shock and New Era that teamed up to launch a commemorative watch. They chose images from a launch event to make their press release come to life.
Promote your event line up
Events with speakers and performers are perfect opportunities to get people hyped about attending. Show off your line up by embedding clips of songs or videos of previous events. This is a great example from the Brussels-based arts & cultural center Beursschouwburg where they give sneak peeks and embed previous events of their speakers:
Show off a trend
Interesting things happening in your industry? Prove it. Show off what others are doing to make your point. Here is Pinterest doing just that and promoting their user generated content at the same time:
Make a case for your cause
Get people to support your cause by using influencer media in your stories. In the story below, the Organisation of East Carribbean States (OECS) teams up with Richard Branson to make their case that includes Facebook videos and images from Branson:
These are just a few ways you can use external content to really boost your next story. Get creative and try embedding images and videos from around the web.
All these stories were created using Prezly. Interested in an easy and simple way to publish and share your news? Book a demo with us today and we'll show you how it's done.