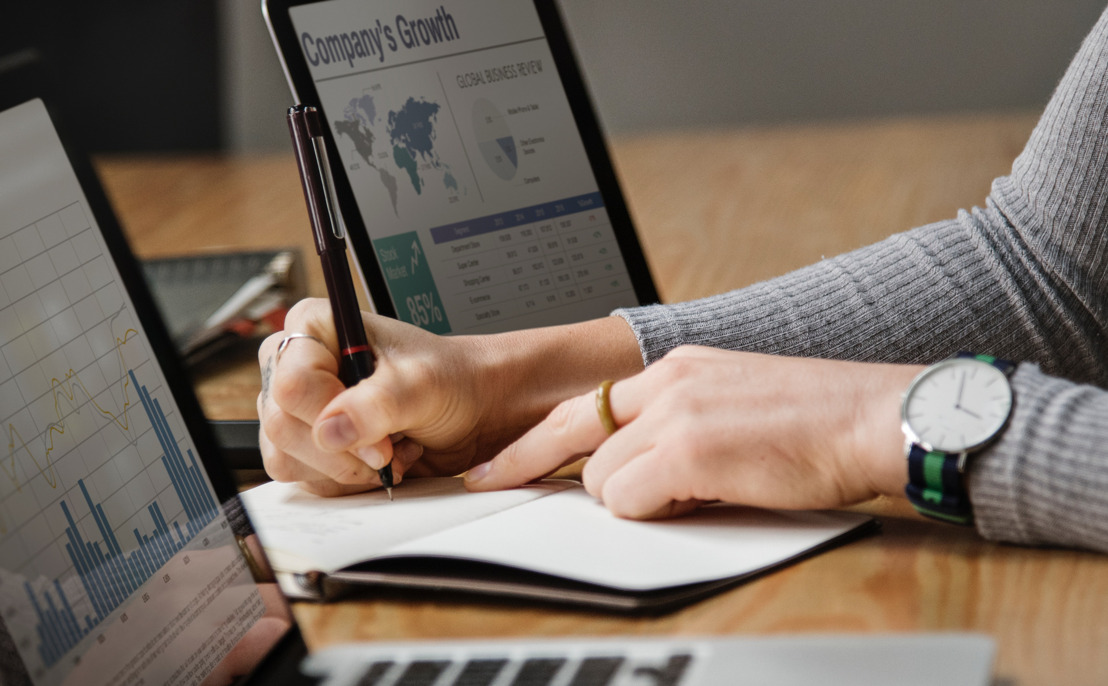 The Best Analytics Tools for Public Relations
A collection of data analysis tools for the modern PR
Public relations is a hard art to measure, but that doesn't mean it is impossible. Thanks to new digital mediums, there are a lot of great new tools to help you measure things like:
Media mentions

Reach and impressions

Sentiment analysis

Website traffic

Lead contributions from PR
So let's take a look at some of the best tools for PRs when it comes to data analysis!
Google Analytics
Let's start will the well-known, free behemoth - Google Analytics.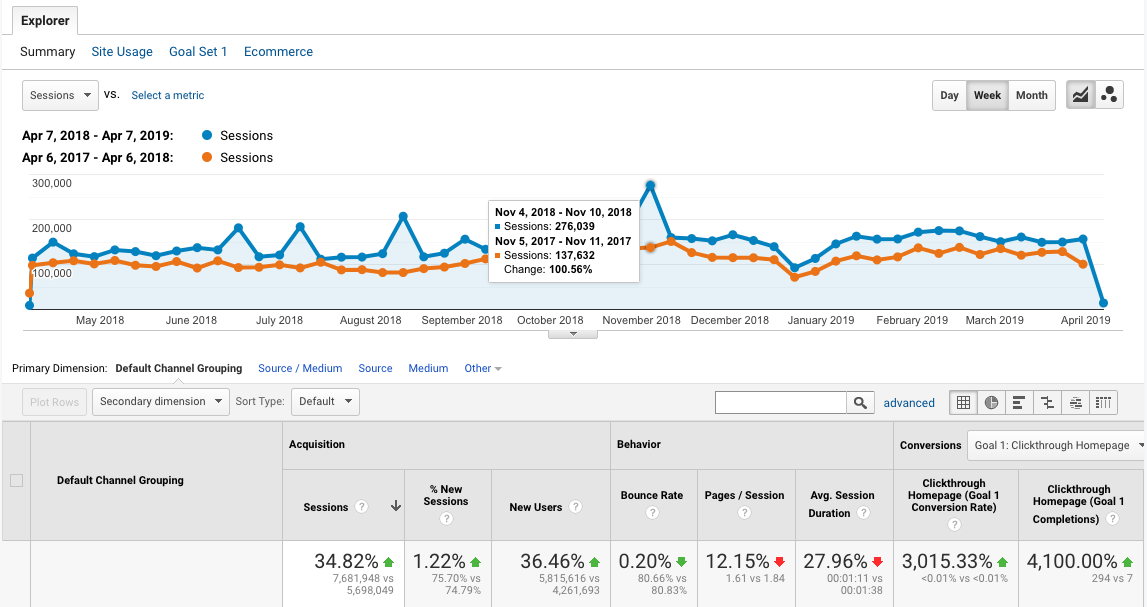 The beauty and the bane of Google Analytics is that it can reveal a lot of information about your website's performance. You can track things like visitors, referrals from different channels, and conversion rates. You can also reveal demographic information about your visitors and see how they arrived to your site, how long they spent there, and compare data sets to previous periods.
It can be as simple or as complicated as you want, but it does deliver on the numbers. You'll even be able to line up campaigns and create annotations so that you can see the real impact of your efforts.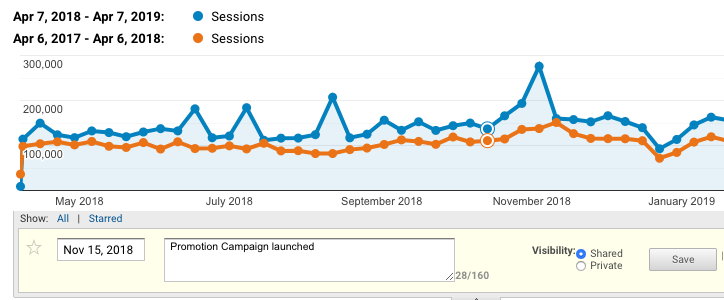 It may not be the prettiest thing in the world, but dang it's useful.
Get started with Google Analytics here.
TrendKite
Recently acquired by Cision (like the rest of the PR software in the world), TrendKite is pretty cool PR Intelligence tool.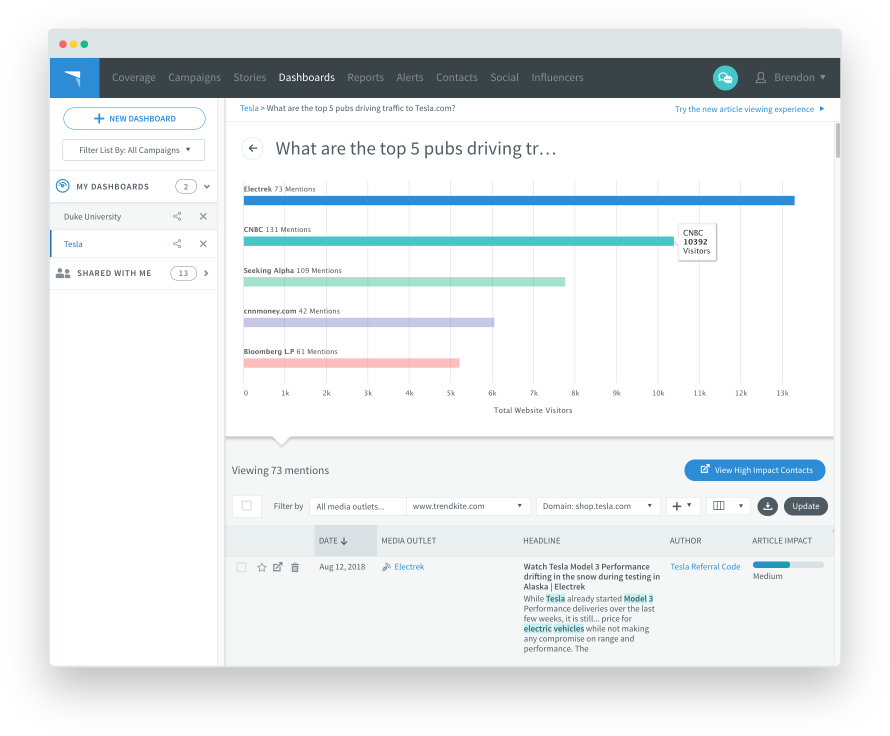 TrendKite lets you see data in a more organized and thoughtful way for public relations professionals. You're able to better visualize attribution (where your traffic comes from), media mentions, and the impact SEO has on your efforts.
Learn more about TrendKite here.
Coverage Book
Coverage Book is a simple way to create PR reports based on your campaigns.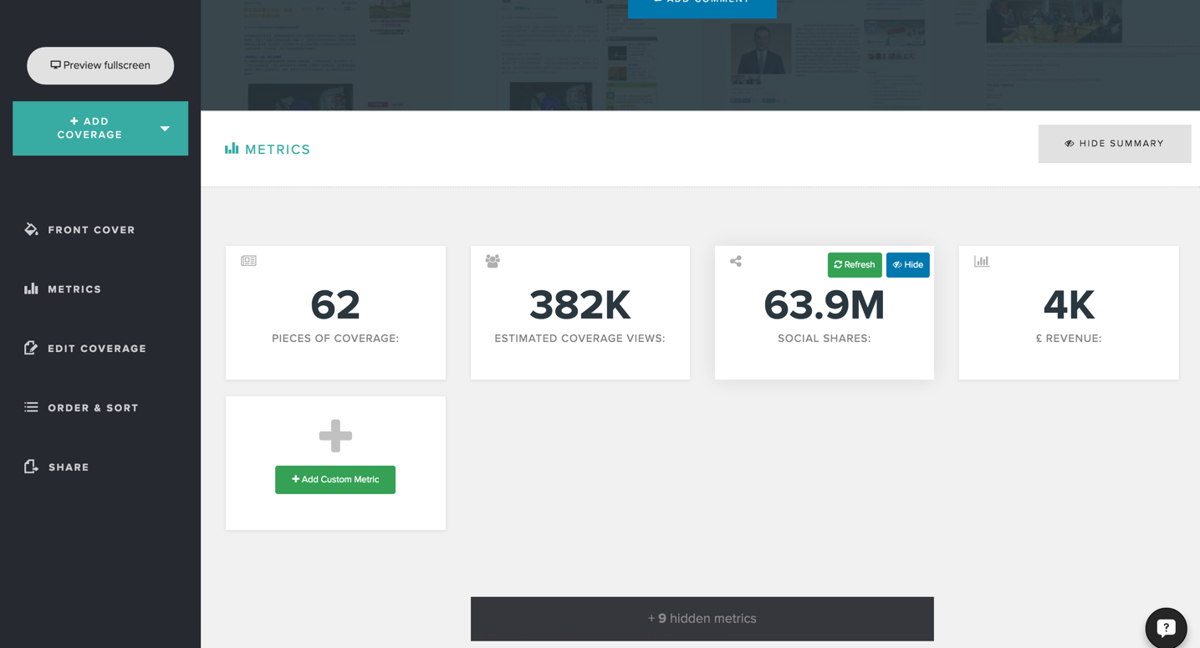 The idea is simple. You take all your pieces of coverage, dump them into Coverage Book, and then they generate reports based on the material you provide. Their metrics include things like pieces of coverage, revenue,  social shares, links attributed to coverage, new customers, online readership, and more.
Check out an example Coverage Book here.
Meltwater
Meltwater is a heavy hitter in the world of PR analytics.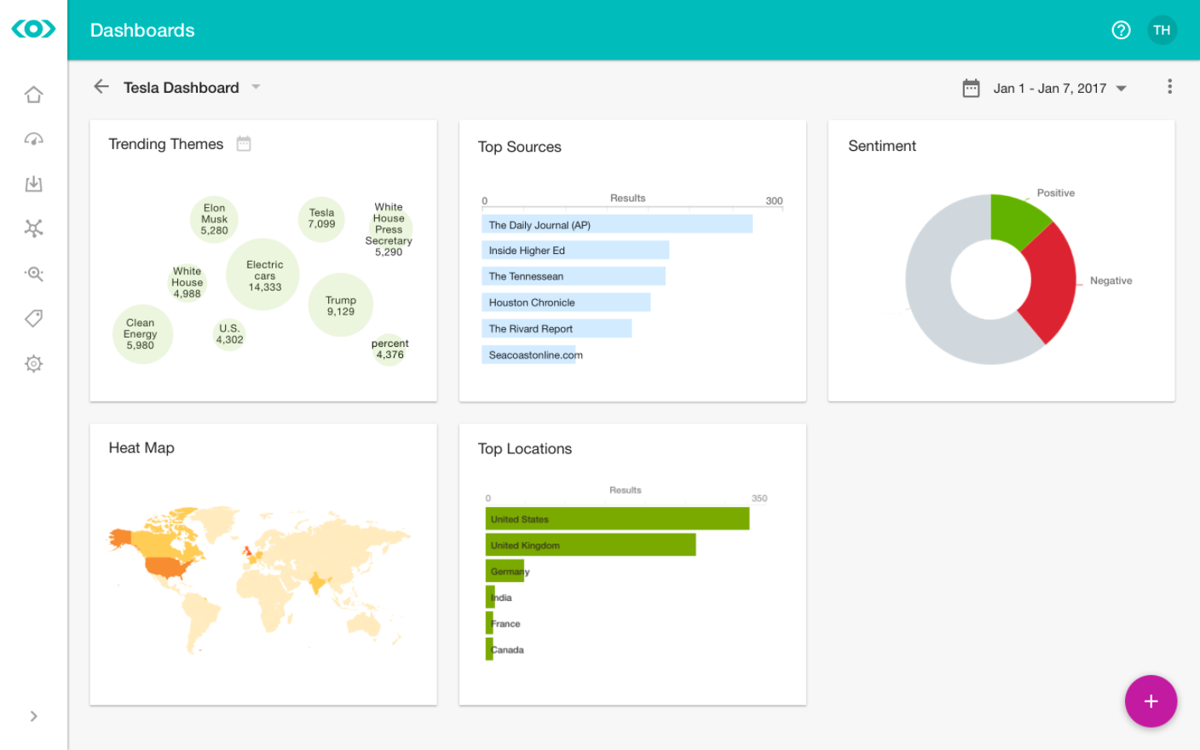 Their big media database makes them a leader when it comes to media mentions. They also have developed a set of tools that let you measure things like share of voice, website traffic, estimating potential reach and a whole lot more.
Learn more about Meltwater here.
Mention
Mention was recently acquired by MyNewsDesk, and it is easy to see why. They are another big name in online media monitoring.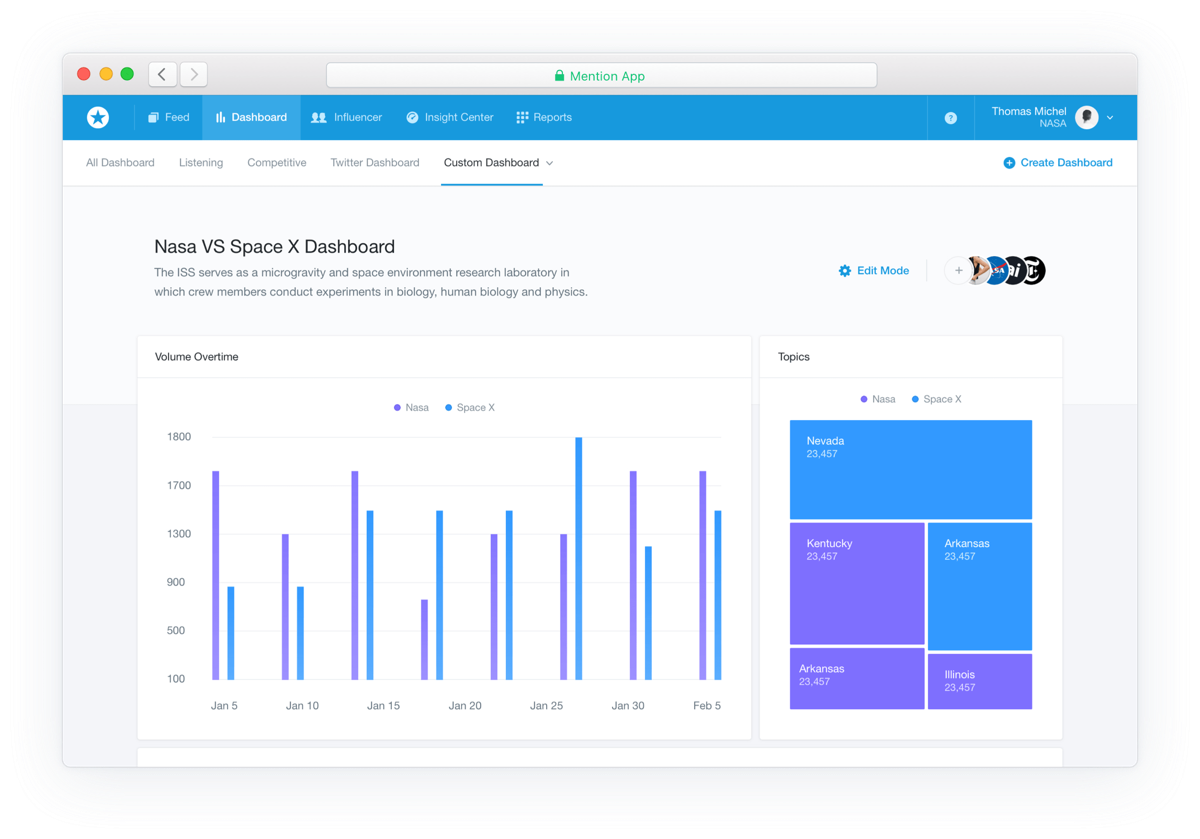 Mention, like Meltwater, has developed some pretty neat dashboards that help you read your data more efficiently and effectively. They have things like competitive analysis, social media monitoring, sentiment detection, and a lot of other cool tools.
Learn more about Mention here.
Falcon.io
Falcon.io is a nifty tool that specializes in social listening.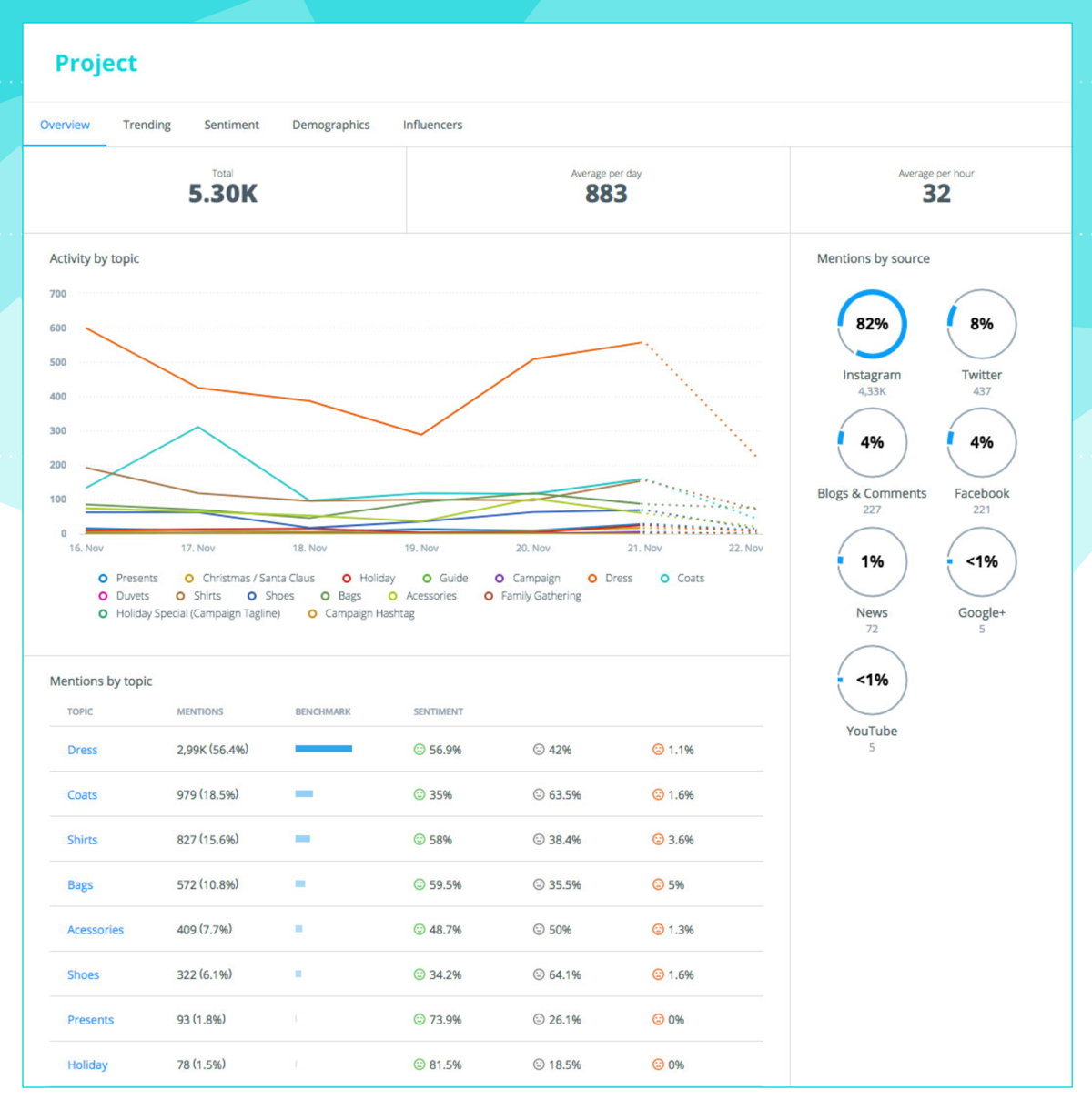 With this tool you can monitor your brand reputation, trends in your industry, your campaign performance, and see what people are saying about you on social media.
Learn more about Falcon.io here.
Brand24
Brand24 is another media monitoring tool that will make your life a bit easier.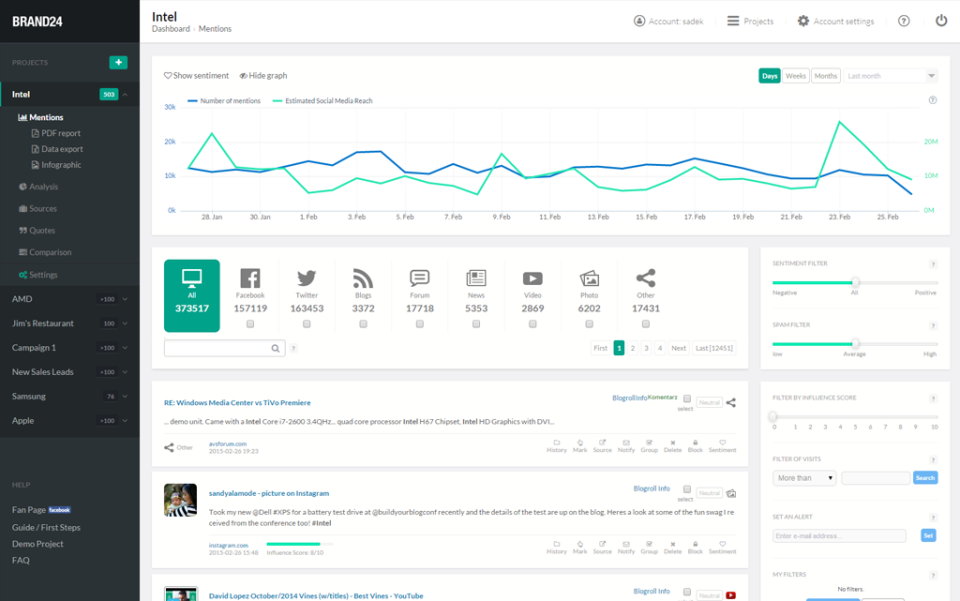 What Brand24 delivers really well is the sentiment analysis. They collect data and mentions from all over and give you a true idea of your reputation online. You can segment mentions and break things down by campaigns.
Learn more about Brand24 here.
Prezly
Last but not least we have our Campaign Analytics built into Prezly. This helps you fully understand who is interested in specific stories and who isn't.