The PR manager's guide to becoming a PRgeek
The first part of guide to PR geekery was written for those new to the industry. But this time we're back to talk to you, the veteran. You're the PR pro who has a few years experience under your belt and the battle scars to prove it.
In part two we're looking at how technology fits strategically into the Public Relation equation. Learn how to amplify your importance in an organisation, make smart data-driven decisions and how to develop your business itself, not just work within it.
Here's our selection of tips across three main areas of your day-to-day designed to help you work smarter as well as harder…
Omniscience
We're starting big – make sure you have god mode turned on. Be all-seeing and all-knowing. You need to get in tune with everything going on inside and outside your business. Then you need to be able to quickly act on it. (On the seventh day, we believe you rest.)
Traditionally this would mean interrupting your teams workflow to get an update from their side but not anymore. The true geek can keep track of everyone's activity, without having to interrupt them or require regular check ins. You just ask them to make sure they organise their own work with clear systems.
Here are some simple ways to get started…
Track activity on Google Drive
When you're working in the cloud, it's easy to keep tabs on every document being updated by every member of your team.
Use the activity monitor on Google Drive to keep an eye on every document that is created and updated.
Check your coverage tracker is updated, ensure your team is prioritising the right work and dive in to the document for insight with a few clicks. Learn more about activity tracking from Google themselves.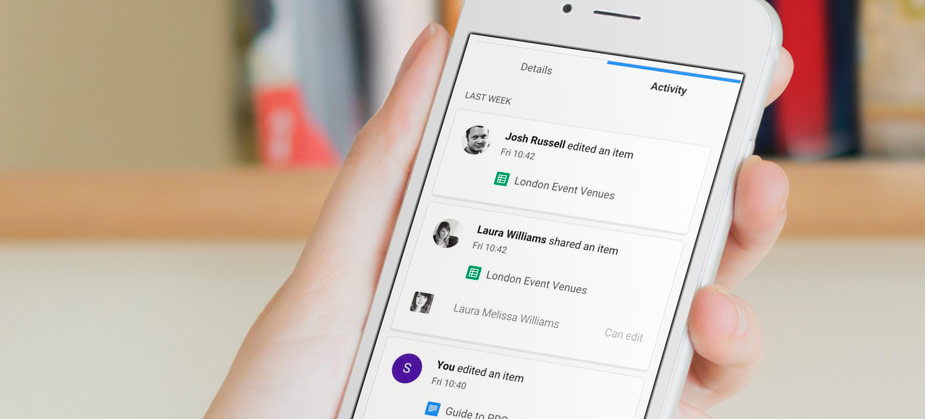 Shared to-do lists
It's not rocket science: you need to ditch your paper-based to-do list for one that's connected and collaborative. You need to find a way to organise and manage information outside of your already overflowing mind and you'll have clarity to focus on the task at hand.
One way to do this is free app, Wunderlist, which makes it easy to assign tasks and track project progress and show people what you're working on. If you're in need of something scalable and you can get the buy-in from the rest of your team, a project management platform like Asana might be more suitable. More of a visual learner? Great – with Kanban boards trending in productivity circles the world over, Trello has never been more popular.
If you're looking for an all-in-one approach, you might even want to try out Notion, an impressive tool that let's you create Kanban boards and to-do lists as well as general company notation while integrating tasks, wikis and databases across your team.
At the end of the day it doesn't matter which platform you choose as long as it works for your team and people stick with it. Remember, these tools are already out there and being used successfully by businesses – the only thing slowing down progress is you. What are you waiting for?
Own your notifications
Don't let notifications control you, control your notifications. Instant updates on activity across your devices are great way of keeping in the loop with everything that needs your attention. The problem is, when the notifications get too much, they can easily become a hindrance rather than a help.
Think about what notifications you want on every device. Prioritise their importance and regain control . Start by cutting out the noise and turning almost everything off. Then organise your apps by importance and slowly start enabling the notifications you need.
Think about it this way: prioritise direct requests for your attention by real people over automated unimportant distractions from robots.
Do this for your notifications on a device-by-device basis. You might want email alerts enabled on your phone whilst keeping your desktop clear. On iPhones you can even assign different tones to notifications depending on importance; perhaps an air raid siren for the things that can't be ignored. You can even set up 'Do Not Disturb' periods on your Macbook for when you really need to get in the zone.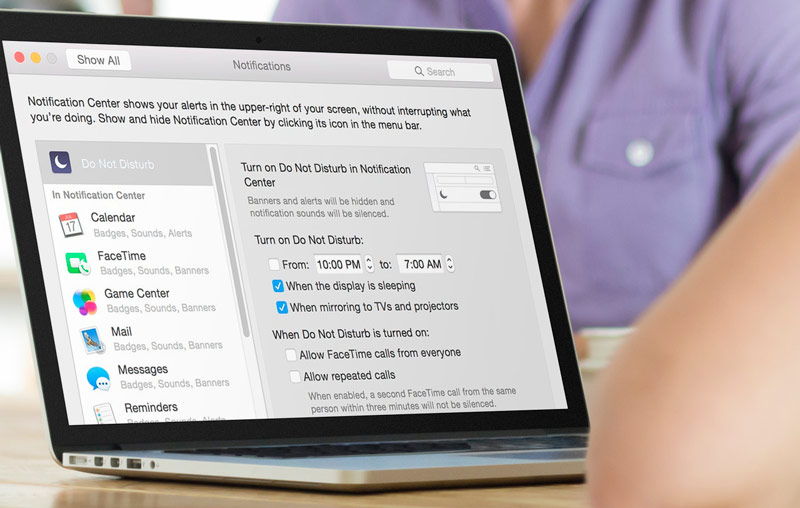 Go even deeper by and only allow notifications from the people that matter using the VIP Mailbox on your iPhone. As Geekwire's Blair Hanley Frank puts it, "The VIP mailbox gives you one place that aggregates all the emails from a set group of addresses that you choose from amongst your contacts, so you can always see key emails without having to wade through everything else anybody has sent you."
Remember everything will overwhelm you but if you can let through just a few of the right things, bingo – now you have a Superman style laser focus on the task at hand. Cape optional.
Develop Data-driven strategy
No longer are there any excuses for why you can't measure return on investment from your PR efforts. Almost every interaction you have with a stakeholders, leads or influencers is traceable.
Use the Google Analytics Spreadsheet Add-on to draw on real-time data to track your PR performance. Identify every important data point and make sure it's measured. This could include
Blog traffic

media mentions

conversions

Top referrers

biggest brand advocates.
It's obvious that proving PR is paramount but don't just use this data to justify, use it to learn.
As Senior Partner and CEO of Ketchum, Rob Flaherty explains in an interview with PRMoment "let's not try to use data the way a drunk uses a lamppost – for support instead of illumination. Don't use it to post rationalise what you are about to recommend. Actually use it as a path to get to a better, richer human insight."
You're probably thinking that sounds great in theory but the wall of numbers in front of you tells a different story. "How the hell can I wade through this wall of numbers?" that's where pivot tables come in.
We wrote about them briefly in our junior guide to geekery but if you haven't mastered them now make that a priority. Hubspot has a great guide on how pivot tables can summarise data or sort through reporting.
Use this data to identify your PR hotspots. Perhaps a niche article you wrote on content-driven conversions is attracting audiences, maybe an online community is consistently driving traffic that's converting. Once you've identified what works, apply the principles to your strategy moving forward.
Data is a PR geek's best friend use it to identify what works and explain to other in your organisation how it is informing your strategy. A true geek uses technology to identify what works and applies intelligence to develop ways to replicate it.
Keep a finger on the pulse
Getting geeky isn't just about technology, it's about demonstrating real knowledge. Whether agency or in-house, you need to know your industry's context. And you need to take a stance.
In our previous piece we spoke about using Slack to set up intelligence channels to understand the world around you. For the veteran PR, though, this is just the beginning – now it's time to be smart about publishing.
Start by thinking about what you're good at. What are your strengths and where can you add value or insight? Twitter? Tumblr? Blogging? Videos? Podcasts? Experiment with mediums for your message and start broadcasting your thoughts. Brent Gleeson, Co-founder and CMO of Internet Marketing Inc puts it simply: "Thought leadership builds trust, and with trust comes greater awareness."
It's a great feeling to express your opinion and have your name in lights but it's even better when something you've written attracts the attention of a big lead and your bosses realise they can't afford to lose you, especially because you're taking steps to make that true.
Mind the gaps
Once you're tapped into your team and built an army of PR geeks below you, delivering killer campaigns will be a doddle. Now it's time to start thinking about the longer term strategic goals of the business and how you can help achieve them.
Start by getting geeky about where your company needs to be in the next 6 or 12 months and consider what's changing in the world around you. With a complete view of these things you are perfectly positioned to drive changes within the business that might be important next.
Take a lead in researching news tools, trends and channels that are gaining importance within the industry and develop strategies to implement them. You're right in the heart of things. Only you have the time to really insist on these systems and keep them spinning for the layers above and below you. This is big, career accelerating stuff.
Host a tech day for your teams to discover what works for them. Invite the people who built the tools you use to show you how it's done. It's about becoming a Digital Master as MIT researcher Andrew McAfee puts it: "Digital Masters keep making digital technologies work for them even though the technologies themselves are constantly changing. This is an important journey because when it comes to the impact of digital technologies on the business world, we ain't seen nothing yet."
Establishing yourself as an invaluable resource for your boss, clients and business puts you in the perfect position of power. Embrace technology across every area of your job and keep forward-thinking.
In the words of Peter Parker's Uncle Ben, "With great power comes great responsibility." Your position gives you the power but it also means you have the responsibility of driving positive change across your organisation.
So, what are you waiting for? Go out there, get geeky and let us know how you get on.
Still hungry for more?
Fantastic! We created an exhaustive guide to PR tools, including an overview of the best ones and hands-on advice for getting your team on board. Explore it free at #PRstack, or check out the links below for our top tips on how to power up your PR prowess.